Archive for June, 2008
June 29th, 2008 categories: Finance, Market Trends, Real Estate News, Repairs
So, despite the promise and benefits of a "short sale", why do they seldom work?  Why does there seem to be such a huge disconnect between the seller and their real estate agent, and the lender? 
Unfortunately, there are a number of reasons for the general failure of the short sale process. 
1)  One of the biggest obstacles to a successful short sale is the lack of communication between the listing agent and the lender.  Coordination between the real estate agent, who has listed the property, and the lender, or the asset manager handling the property is crucial for a successful transaction.  Communication between the asset manager and real estate agent is problematic at best.  In almost all short sale cases, attempts to contact the lender's loss mitigation department or asset manager are rarely successful.      
As any agent whose handled  a short sale transaction will tell you, in a transaction whose success depends on coordination, frequent and easy communication with the asset manager handling the transaction is rarer than rare.  Despite agent's best efforts, it's normally a struggle (and that's putting it midly!) to contact the lender's point of contact.  Building this bridge between the listing agent and the lender is crucial to the success of any short sale.  Without this relationship, the short sale is destined to be Dead on Arrival (DOA).
2)  The asset managers are overwhelmed by their case loads.  Like most of America, lenders were blind sided by the subprime mortgage mess, and are in the crisis management mode attempting to stop the financial bleeding.  In other words, the lender's employees, especially those in loss mitigation, are peddling as fast as they can.
3)  The real estate community, much like the lenders on the other side of this short sale joy ride, are, in most cases, lacking the preparation needed to properly market the property in coordination with the lender.   To begin the process of coordiation with the lender, the listing agent must compile a full package with supporting documentation from the seller.   Rarely, if ever, will the lender even begin to listen to an agent without a complete short sale package in front of them.  This short sale submission package should include, among other things:
1.  A synopsis of items enclosed.
2.  Completed financial disclosure.
3.  A hardship letter, preferrably hand written.  Remember, this the opportunity to relay the seller's "story" to let the lender know why they've missed payments and won't be able to make them in the future.
4.  Purchase contract.
5.  Net sheet or HUD1.
6.  Proof of income for the last two pay periods.
7.  Copies of last two bank statements.    
8.  Copies of last two years tax returns with W-2s and 1099s.
9.  Third party authorization form.
Some additional items that may be helpful include, a Broker Price Opinion (BPO) or Comparative Market Analysis (CMA), neighborhood foreclosure stats & proof of active listings in the area that are priced low but aren't selling.  All of these will assist you in presenting the seller's case to the lender.
Pricing the property correctly is another must.   A simple method is to take the low end of the comparables, and price the property $10,000-$20,000 lower.  It's important to price the property to peek interest, but the pricing needs to be realistic as well.
An opportunity for a short sale is beneficial to both the seller and lender.  For both parties, it's an escape from a difficult financial predicament.  The seller unloads a property they can no longer afford, as does the bank, with minimal damage to the credit rating they need for future investments.  The bank, unlike a foreclosure, can avoid managing a property, and unload one on much better terms than if foreclosed.  
With the attractions of the short sale option, we can only hope the practice gets much better before the window of opportunity for this "bargain" creeps closed.   There's work to be done on both sides of the transaction.  For lenders, establishing a routine and regular avenue of communication with the real estate agent listing the property is a necessary first step.  For agents, taking the time to learn the steps necessary to comply with lender requirements might make the coordination process on the other end a bit easier to navigate.  In either case, progress is measured in dollars, not finger pointing.  So, what are we waiting for?  
Spoken by Jim Rake | Discussion: No Comments »
June 24th, 2008 categories: Market Trends, Real Estate News, Repairs
During the past couple of years the real estate community has been up to its proverbial eyeballs with short sale properties.  But, for many, at first "blush", the term short sale didn't mean much other than another transaction opportunity with real estate.  However, as many Realtors & their clients alike have learned, dealing with a "short sale" can be anything but short.
According to REALTOR.ORG, a short sale is,  "when the net proceeds from the sale of a home are not enough to cover the seller's mortgage obligations and closing costs, such as property taxes, transfer taxes, and the real estate practitioner's commission."   In other words, the proposed sales price is short of what is required to pay off the home loan or mortgage.  You might ask, "why would the bank/lender allow a home to be sold for less than what is owed.  To put it simply, short sales are normally done prior to a home going into foreclosure in order to save money.  Yep, to save money.  According to the Virginia Association of Realtor's special counsel, Lem Marshall,  outside of the loss incurred to pay off the mortgage, lenders spend approximately $65,000 dollars on foreclosed properties.  So, as you can see, to begin with, it makes sense for the bank to consider a short sale in order to head off further expenses resulting from the expenses of a foreclosed property.  But, the benefits of a short sale aren't simply financial.  There are other benefits as well.
In the communities plagued with foreclosed properties, neighborhoods often begin to go downhill in a hurry due to the lack of attention to the foreclosed properties.  Since these properties are no longer occupied, they are often neglected and rarely properly maintained.  Often, they are vandalized.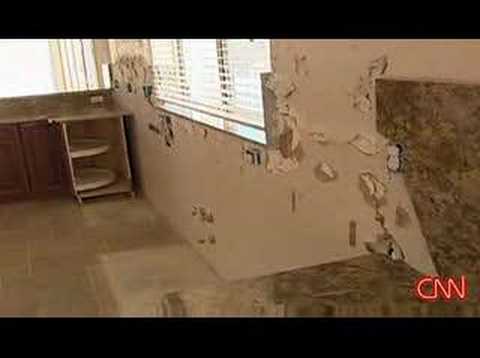 Remember, banks aren't in the property management business, nor do they want to be.  But, unlike foreclosures, in the case of a short sale property, the occupants inhabit the house, and are there to look after the property.  While they may have ceased making their mortgage payments, in most cases, the owners or tenants remain in the house until it is sold, or when repossessed by the bank in the case of a foreclosure.   A short sale is also in the best interest of the home owner. 
Homeowners facing a possible foreclosure can avoid the stigma, embarassment and credit problems a foreclosure entails.  By opting for a short sale, homeowners not only can remain in their home, but the damage to their credit score is small compared to the penalty they face if their home is foreclosed on.  Most lenders report "settled" upon successful closing of a short sale instead of the term "foreclosed."   Recent reports indicate the owners who complete short sale proceedings (who have missed 2-5 mortgage payments) have their credit score affected by only 30 to 60 points.   Conversely, for those suffering through a foreclosure, their credit score will be penalized 140 to 200 points, or more.  That's a huge difference.  So, as you can see, a short sale in lieu of a foreclosure makes sense for all parties involved.  But, if that's the case, why are so few short sales successful?   Why is it so difficult to get to a Win-Win scenario?  Who is to blame?  More importantly, what remedy is their for a process designed to prevent property foreclosure, yet rarely does?  We'll leave those questions for Part II of our short sale discussion.         
Spoken by Jim Rake | Discussion: No Comments »
June 23rd, 2008 categories: Relocating
My daily morning cup of coffee is normally accompanied by a review of the morning's news.  One of the places I turn first for fresh career related information is an interesting blog site, the BloodHoundBlog.   The "Bloodhound" is a blog different than your routine real estate information site.  As a matter of fact, some might see it more as a real estate agent boiling pot, or revolution in the making.  Many of its contributors are the "underground" pioneers who are changing face of real estate marketing.  Its author, Greg Swann, describes the blog's mission this way:
"Welcome to BloodhoundBlog, the national real estate industry marketing and technology weblog written by, for and about realestate professionals. Better yet, welcome to the wired world of real estate. We are busily inventing Real Estate 2.0 — technology, marketing, service and salesmanship. Like all Bloodhounds, we are smart, frisky and fiercely independent. We are committed to an idea of excellence that will flush the bums, the con-men and the crybabies out of the real estate industry. If you yearn to have your failures excused, your moral lapses absolved or your boo-boos kissed, seek elsewhere. But if you are sick to death of mediocrity — welcome home."
One of their more recent blog articles entitled, The world you find is the world you're looking for… , reminded me of a tale about attitude that I heard many years ago.   Like many, I, too, have a tendency to complain and whine at times.  Life can get the best of us every now and then, and it's worthwhile to be reminded that it really is how we look at things that makes all the difference in the world.  That story goes something like this….
A family, the Novaks, were moving from a city in Pennsylvania to a small western town.  They had packed everything in their SUV, made the cross country trip, and were pulling into the outskirts of their small town they would call home.  As they got close to town, they decided to pull into what looked like an old convenience store or service station with a porch out front.  As they pulled up, they noticed three older gentlemen on the porch in chairs talking to one another and seemingly enjoying each other's company.  As the Novaks headed into the store, one of the older gentleman got up to say "Hi" while at the same time asking Bob Novak if he could assist him in anyway.  Bob responded to the older man by informing him that the Novaks had been transferred to a new job in this town, and that they were just arriving after driving cross country from Pennsylvania.   Bob then asked the older man what they could expect in this new town, what was it like?  After commenting that he hoped their cross country trip had gone well, and before directly answering Bob's question, the older man asked Bob what the city was like that he had come from?  Bob responded that the Novaks didn't really care too much for Harrisburg.  The traffic was bad, his wife didn't find too much to get inolved with, it was difficult for their kids to ever find activities that they liked, and that it just didn't seem to suit them very well.   As he patiently listened to Bob's words, a warm smile appeared on the older man's face.  When Bob finished speaking, the older man, placing his hand on Bob's shoulder, looked at him, and replied that he was sorry to inform him that this new town, his new home, was alot like the town he had come from.
A week later, another family, relocating to that small western town, pulled into that same convenience store.  Like the Novaks, the Parker family had travelled hundreds of miles cross country in their move to this town they would call their new home.   As they had every weekday morning for the past ten years, the same three older gentlemen were gathered on the convenience store's porch enjoying one another's company.  As the Parkers got out of their car and headed into the store, one of the older men stood up to greet Jack Parker who was heading for the store's front door.   The older man stuck out his hand to shake Jack's hand while asking him how he could assist him.  Jack Parker responded by informing the older man that his family was moving to the town and had just driven cross country, but had decided to stop at the convenience store before heading into town.   Jack then asked the older man if he could tell him a little bit about the town.  The man responded by saying he was glad they had taken a break and stopped before proceeding into town.  But, then, before answering Jack's question, he asked Jack what the city was like that he had come from.  Smiling, Jack responded that they were sorry they had to move.  They loved the city they had moved from.  Jack's wife was involved in different women's social groups, the kids were involved in various sporting activites, not to mention Scouts, and the family was busy in a local church where they developed some lasting, enduring friendships.   It was very difficult to leave a city they all enjoyed so much.  As he listened, the older man couldn't help but smile and slowly nodded his head.  When Jack was finished, the older man leaned forward, placed his hand on Jack's shoulder and said, "Jack, I think you'll find that our town is alot like that."  
 Life can be tough and unforgiving at times.  And, as we've all heard, "No one said it was going to be easy."   Life is a season of lessons learned, so, let's make the most of them.  Or, as Hubert Humphrey said:
"Oh, my friend, it's not what they take away from you that counts.  It's what you do with what you have left." 
Spoken by Jim Rake | Discussion: 2 Comments »
June 9th, 2008 categories: Entertainment, Military Installations, Relocating, Spouse Stuff
Road expansion is something most of us can't get enough of in Northern Virginia.  For those travelling North or South, Interstate 95, or Route 1 (Jefferson Davis Highway) are the only direct corridors available for vehicles heading toward a destination.  While we applaud the road widening, the new development also resulted in some casualties along the way.  When the Virginia Department of Transportation (VDOT) decided to widen Route 1 in Prince William County, just north of Quantico, the Globe & Laurel restaurant found itself on the chopping block. 
In business for nearly 40 years, it now found itself out in the cold.  The Globe & Laurel closed its doors on April 30th.    For the second time, its owners, former Marine Major Rick Spooner & his wife Gloria, had to find a new home.  Their first such venture occurred after the original Globe & Laurel, which opened in 1968, located in Quantico Town, burned down.    After attempting unsuccessfully to find another location in Prince William county to begin again, the Spooner's were able to find some help a little further South along Route 1, in Stafford County.    With the assistance of Stafford's Economic Development Authority, they were able to secure the building that formerly housed The Keep, and then Philly's, both restaurants, similar to The Globe & Laurel.  With loads of renvoations needed, Stafford's EDA pitched in both short term and longer term contributions, the former being $50,000, the latter $33,000 per year for the next three years.
In the food business, one's reputation is priceless.  Do a google search for the The Globe & Laurel, and see what you find.  What you'll find is visitor after visitor, patron after patron, that can't say enough about the food, the atmosphere, and the great hosts it has.  It truly is a unique establishment.  Beginning with the tartan carpet, you'll find a familiar pub like interior design, a distinctive selection of wines, and the a local favorite brew, Leatherneck Lager.  While the atmosphere sets it apart from the everyday eatery, Maj Spooner has never wavered from his desire to provide his patrons more than just a meal.  He wants them to leave not only well fed, but also well cared for.   The service is second to none with the Spooners leading by example as they greet those heading in to dine.  Often , you'll find the Major making his way around the restaurant, ensuring those already dining are enjoying themselves.  
The Globe & Laurel is a rare find.  While you'll enjoy the food & drink, you'll take away much more after a visit.  If you're lucky, you'll have a chance to chat with the Spooners, especially the old Marine who has already shown that it takes more than the government to keep him down.  As Yogi likes to remind us, "It ain't over til it's over."  And, for Major Spooner, this new venture probably seems more like, "deja vu all over again!" 
Spoken by Jim Rake | Discussion: No Comments »
June 4th, 2008 categories: Military Installations, Relocating, Repairs
Whether or not a Home Inspection is worth the expense, is an issue that usually prompts a good discussion among prospective home owners.  According to some, like a recent client of mine, the inspection is an unnecessary expense that does little more than make a buyer "feel good" about their purchase.  But if that's true, if home inspections are nothing more than a false sense of security, why do some many home buyers, or home sellers, get them done?  Are Home Inspections worth it?
First, in any service industry, some professionals are better than others, more competent, more thorough, more professional.  Last year, I worked side by side with a home builder who never put down his tools until the job was "just right."  Calling him a "perfectionist" would be an understatement!   The same goes for home inspectors.  So, make sure the one you hire comes with recommendations – good ones.  If you choose to go it alone in choosing an inspector, then make sure you ask some important questions.  How long have they been in the business?  Are they licensed and certified?  If so, with whom?  National Home Inspector certification through organizations like the Amercian Society of Home Inspectors (ASHI), National Association of Certified Home Inspectors (NACHI), & National Assocation of Home Inspectors (NAHI), requires their members to adhere to strict standards of practice or conduct.  

Second, while home inspections aren't a perfect science, they are the primary means a buyer protects themselves from getting stuck with a "lemon" when purchasing a property.   The Home Inspection Contingency in the Virginia sales contract is designed to protect the buyer.   Based upon the Home Inspection, the contingency allows the buyer to:
Request the seller make the needed repairs

Re-negotiate the price

Void the contract
The price re-negotiation is a direct result of the discrepancies found in the inspection.  But, at the end of the day, if seller and buyer cannot resolve what needs to be done, then the purchaser can void the contract and move on to their other home choices. 
Third, in today's buyer's market, the home inspection shouldn't cost the buyer a thing.  With the glut of homes on the market, and home inspections running $250-$350, the sellers will probably be more than happy to pay for the home inspection in order to ratify a contract.         
Few things can affect the value of a home more than property discrepancies found after the fact.  For many buyers, the expertise required to find these hidden problems are best left to a qualified Home Inspector. 
They have the training and detailed experience necessary to detect even small problems before they become your problems.   A certified professional is worth their weight in gold when it comes to ensuring a home doesn't have any hidden surprises.   So, take your time and do the necessary research before choosing your Home Inspector, because the last thing you want is one that reminds you more of Fred Flinststone than Sherlock Holmes.    
Spoken by Jim Rake | Discussion: No Comments »